Co-Management of Health Problems
Co-Management of Health Problems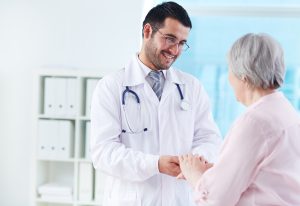 Bay Area Chiropractor Comments: Recently I was talking to two different patients about how their health problems were co-managed in completely opposite ways. The first patient had been referred to my office from her surgeon who suggested that she try chiropractic care with me before he proceeded with any surgical options. This patient has had excellent results and is no longer a surgical candidate. She knows what she can and cannot do physically and knows what home care stretches and exercises she can do to prevent a re-occurrence of the pain. The second patient went to a doctor who told him that he would only get well by doing what he said. He tried multiple different treatments at the office, all with no benefit. When my patient asked about alternative treatments the doctor became upset and suggested that the patient would not get well with his "bad attitude". Lucky for the patient, a nurse gave him my card and told him to call for an appointment. The problem was mechanical in nature and the pain resolved in approximately 3 weeks.
If all healthcare providers would learn their strengths and weaknesses, it would be much easier to resolve patient's health problems. This is not just an issue between MD's and DC's. All healthcare providers benefit. If someone has muscle issues that aren't responding to therapy here, perhaps they would benefit from massage therapy or from a personal trainer. Some people require surgery even after the best care I can offer. Some patients that are post-surgical require chiropractic care to prevent scar tissue or correct structural problems as a result of a cast or wheelchair. Some patients need to have different health problems monitored to allow their body to heal quickly.
It all comes down to doing what is best for the patient.
Dr. Ward Beecher practices at Beecher Chiropractic Clinic at 1001 Pineloch, Ste 700 Houston, TX 77062. You can schedule an appointment at BeecherChiropractic.com or by calling (281) 286-1300. If you have any questions regarding this blog, please comment below!