What Do Insurance Companies Say About Chiropractic?
Houston Chiropractic Comments: If chiropractic care helps patients get better faster and costs the patient and/or insurance company less, shouldn't EVERY low back pain patient FIRST see a chiropractor before any other type of doctor? That is in fact, what should be done, based on the literature.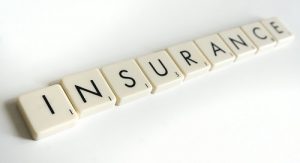 A few years ago a report was delivered on the impact on population, health and total health care spending. It was found the addition of chiropractic care for the treatment of neck and low back pain "…will likely increase value-for-dollar in US employer-sponsored health benefit plans." Authored by an MD and an MD/PhD, and commissioned by the Foundation for Chiropractic Progress, the findings are clear; chiropractic care achieves higher satisfaction and superior outcomes for both neck and low back pain in a manner more cost effective than other commonly utilized approaches.
The study reviews the fact that low back and neck pain are extremely common conditions consuming large amounts of health care dollars. In 2002, 26% of surveyed US adults reported having back pain in the prior 3 months, 14% had neck pain and the lifetime prevalence of back pain was estimated at 85%. LBP accounts for 2% of all physician office visits where only routine examinations, hypertension, and diabetes result in more. Annual national spending is estimated at $85 billion in the US with an inflation-adjusted increase of 65% compared to 1997. The numbers have continued to rise thru 2016 as the population ages. Treatment options are diverse ranging from rest to surgery, including many various types of medications. Chiropractic care, including spinal manipulation and mobilization, is reportedly also widely utilized with almost half of all patients with persisting back pain seeking chiropractic treatment.
In review of the scientific literature, it is noted that 1) chiropractic care is at least as effective as other widely used therapies for low back pain; 2) Chiropractic care, when combined with other modalities such as exercise, appears to be more effective than other treatments for patients with neck pain. Other studies reviewed reported patients who had chiropractic coverage included in their insurance benefits found lower costs, reduced imaging studies, less hospitalizations, and surgical procedures compared to those with no chiropractic coverage. They then utilized a method to compare medical physician care, chiropractic physician care, physiotherapy led exercise and, manipulation plus physiotherapy-led exercise for low back pain care. They found adding chiropractic physician care is associated with better outcomes.
When combined with exercise, chiropractic physician care was also found to be very cost-effective when compared to exercise alone. When comparing the cost effectiveness of chiropractic care with or without exercise even at 5 times the cost of the care they utilized in their analysis, it was still found to be "substantially more cost-effective" compared to the other approaches. It will be interesting given these findings if insurance companies and future treatment guidelines start to MANDATE the use of chiropractic FIRST – it would be in everyone's best interest!
If you, a family member or a friend require care, we sincerely appreciate the trust and confidence shown by choosing our services and look forward in serving you and your family presently and, in the future.
Dr. Ward Beecher practices at Beecher Chiropractic Clinic at 1001 Pineloch, Ste 700 Houston, TX 77062. You can schedule an appointment at BeecherChiropractic.com or by calling (281) 286-1300. If you have any questions regarding this blog, please comment below!