To download a copy of this week's newsletter, please click here.
Clear Lake City Chiropractor Comments: There are many people who frequently suffer from headaches, even on a daily basis.  Many feel this is "normal."  In fact, when they come in for treatment, they may not even bring it up and only after asking if they have headaches, do they then discuss it, acting as if everyone has headaches.  Others are completely debilitated and can't go to work, drive a car, or even leave the house due to the intense pain and pressure, as if their head might explode.
When patients come to my office, I've found it is very important to take a very thorough health and family history.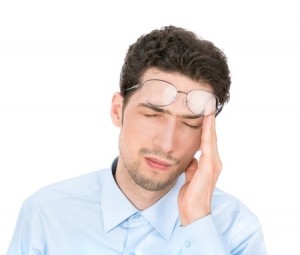 I find patients frequently tell me important clues to the cause of their headaches.  For example, if one of my patients indicates that she has had headaches, as long as she could remember and the family history includes her mother having headaches that were debilitating and an MRI revealed that part of her brain stem extended down into the upper part of the neck, this would prompt an MRI of the patient which could reveal a similar finding.  Another example is a patient with headaches that occur only at the time of one week prior to menstruation.  This may lead to the trial of several nutritional vitamin / herbal approaches aimed at reducing fluid retention or build up that frequently occurs pre-menses.  Other causes have included traumas from car accidents, slips and falls, sports injuries, and other activity related causes.  In these cases, examination may lead to a diagnosis of abnormal biomechanics in the cervical spine and chiropractic treatment addressing these findings may prove very satisfying.  Other causes may include stress and/or psychological conditions that required co-management with mental health practitioners and/or their primary care physicians. The combined efforts of medication and chiropractic treatments are most satisfying for these patients.
In general, the cause of headaches are usually multi-factorial and therefore, the most effective treatment is a multi-dimensional approach in which chiropractic treatment methods are, in most cases, the most important contribution to the successful management of headaches.  Chiropractic treatment approaches include spinal manipulation, mobilization, muscle release techniques such as trigger point therapy, longitudinal and /or transverse friction massage, massage therapy, manual and/or instrumental traction, physical therapy modalities including ice/heat, electrical stimulation, ultrasound, low level laser therapy, diet and nutritional counseling, and stress management.  Co-management needed for some patients can be arranged through this office and may include primary care physicians, physical medicine and rehabilitation physicians, pain management, rheumatology, internal medicine, neurology, physical therapy, as well as acupuncture.
Most important is that you feel confident that if you, your family or friends require treatment for headaches, our office will provide you with a comprehensive approach most likely to bring about a very satisfying outcome or result.
Dr. Ward Beecher practices at Beecher Chiropractic Clinic at 1001 Pineloch, Ste 700 Houston, TX 77062. You can schedule an appointment at BeecherChiropractic.com or by calling (281) 286-1300. If you have any questions regarding this blog, please comment below!
Doctor of Chiropractic Comments: With all the different types of pain relievers available at the corner drug store, you'd think headache sufferers would have a solution to their problem. But, such is not the case, and headaches continue to be a great burden on society, afflicting millions of people and causing economic and social losses, in addition to personal pain. What's more, it seems general medical physicians may under-diagnose this common problem.
A study from England (Br J Gen Pract 2008; 58(547):102) has highlighted this widespread issue. The researchers studied over 91,000 adult patients who had recently reported a headache. Amazingly, seventy percent of these patients were not given a diagnosis. It was suggested by the authors that general medical physicians have difficulty in diagnosing headache presentations.
Causes of Headaches
It's important to diagnose the cause of a headache. The spine is often overlooked as having the potential for causing a headache. Too often, headaches are thought to have their cause in the head. While this is where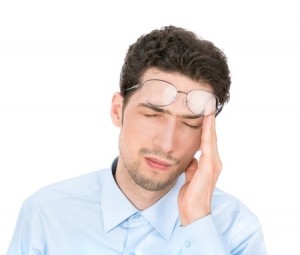 the pain is most prominent (as opposed to the neck), neck symptoms, such as muscle tension, knots and painful tissues, also contribute to the pain picture. If your neck mobility is also reduced, this can also be a indicator that the neck could be the source of the head pain.
When bad neck posture is present, this can manifest as a forward head posture. Patients who have had previous whiplash injuries can often show this type of posture. Sprains of the small vertebral joints can be enough to produce head pain and need to be addressed. When the headache is thought to originate in the neck, it is called "cervicogenic."
Neck problems have also been implicated in certain cases of tension-type, as well as migraine headaches, but how this occurs exactly is still being investigated.
Whatever their cause, headaches have a devastating impact on our quality of life and need to be effectively treated. Chiropractic care has been shown in several studies to reduce headache pain and is an important non-drug option for patients. While drug treatments can be quite effective for some patients, one also has to consider long-term side effects when considering this management approach.
If you would like to discuss your headache symptoms, we can consult with you to see if this type of care is appropriate.
Dr. Ward Beecher practices at Beecher Chiropractic Clinic at 1001 Pineloch, Ste 700 Houston, TX 77062. You can schedule an appointment at BeecherChiropractic.com or by calling (281) 286-1300. If you have any questions regarding this blog, please comment below!
Clear Lake Chiropractor Comments: We often think headaches are caused by different stressful triggers. It could be long days at work, or staring at a computer screen all night, or the aggravation of a long commute in a traffic jam. Some of us get headaches after drinking red wine, or eating certain foods. While these triggers make headaches develop and worsen, they are not the underlying cause of the problem. Some people get headaches after exercise or working in the garden but these activities cannot be considered the cause-they are aggravating factors.
What is often overlooked is: why are your defenses no match for these minor life stressors? Why do you get the headache and your friend who has the same experiences does not? Even in the case of the flu you have to consider the strength of the person's immune system more so than the virus. Older adults who get the flu tend to have a worse problem than someone younger.
In the same way you have to look at symptoms such as head pain. Serious causes such as tumors or strokes have to be ruled out, but these types of problems are very rare. Headaches are common in society today. Have you seen the pain reliever aisle at the supermarket recently? I think over-the-counter medications are one of the new 'food" groups.
But consider common causes for headaches. Is there a spinal problem that causes the neck to go forward creating tightness and muscle tension? What is the underlying weakness that needs to be corrected? We rarely look at the causes of things. Our healthcare system is more concerned with covering up bothersome symptoms with medications. A more long-term and natural solution is to seek out the underlying cause of a problem and get it fixed. In many cases it is the spinal injury that is producing weakness that causes the headache. Getting these problems corrected can get you back in the game and improve your quality of life. Imagine a future where exercise will no longer be a headache trigger, but a way to further strengthen your body.
Pain is an expression by the body of a problem. It is a signal to your brain that something is wrong and action needs to be taken. Rather than masking the symptoms, why not consider consulting a doctor of chiropractic to see if there is an underlying spinal cause?
Dr. Ward Beecher practices at Beecher Chiropractic Clinic at 1001 Pineloch, Ste 700 Houston, TX 77062. You can schedule an appointment at BeecherChiropractic.com. or by calling (281) 286-1300. If you have any questions regarding this blog, please comment below!