Working Safely From Home
Clear Lake City Chiropractor Comments: Times are not good or bad, they are different. That phrase was taught to me when I was younger and it is still true today. The world that we live in is constantly changing and we must adapt. While we are coping with the COVID-19 virus, many people are either working from home or not working at all. This leads to poor work habits and a change in our normal routine.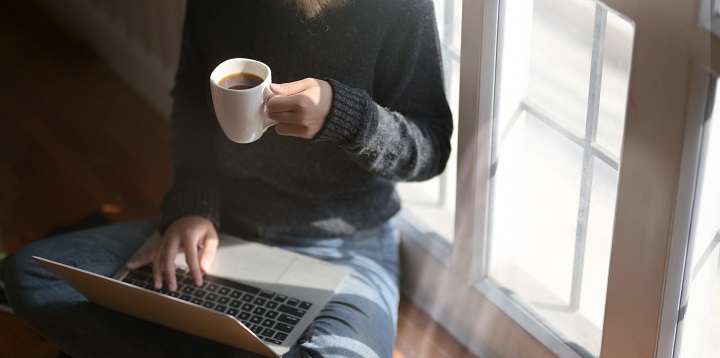 Since the coronavirus has placed large portions of the country on lockdown, we have been staying open to ease the strain of neck and back injuries from the hospitals and urgent care facilities. I have had people injuring their necks and backs from poor home office ergonomics. People are using their coffee tables or beds as desks and spending 8 hours hunched over in awkward positions. Some people are lying on their couches watching the television all day.
Even when working from home, proper ergonomics must be maintained. Working at a proper desk is beneficial. Some people will benefit from an adjustable standing desk like a Varidesk or an Airlift. You can also use a laptop stand that will help elevate your screen to eye level. This is helpful with the increase in home video conferencing.
Make sure to take time to stretch your neck, back and wrists. We have videos of these stretches on our website (www.BeecherChiropractic.com.) and on our YouTube channel under Beecher Chiropractic Clinic. This will help to minimize your neck fatigue, back strain and carpal tunnel symptoms.
Finally take some time to exercise. Try and do some form of exercise for at least 20 consecutive minutes. This not only will help your fitness, but it will help to lessen your stress and allow you burn some of those extra calories that you have been eating. 😉

Dr. Ward Beecher practices at Beecher Chiropractic Clinic at 1001 Pineloch, Ste 700 Houston, TX 77062. You can schedule an appointment at www.BeecherChiropractic.com or by calling (281) 286-1300. If you have any questions regarding this blog, please comment below!